This feels like our most anticipated release yet.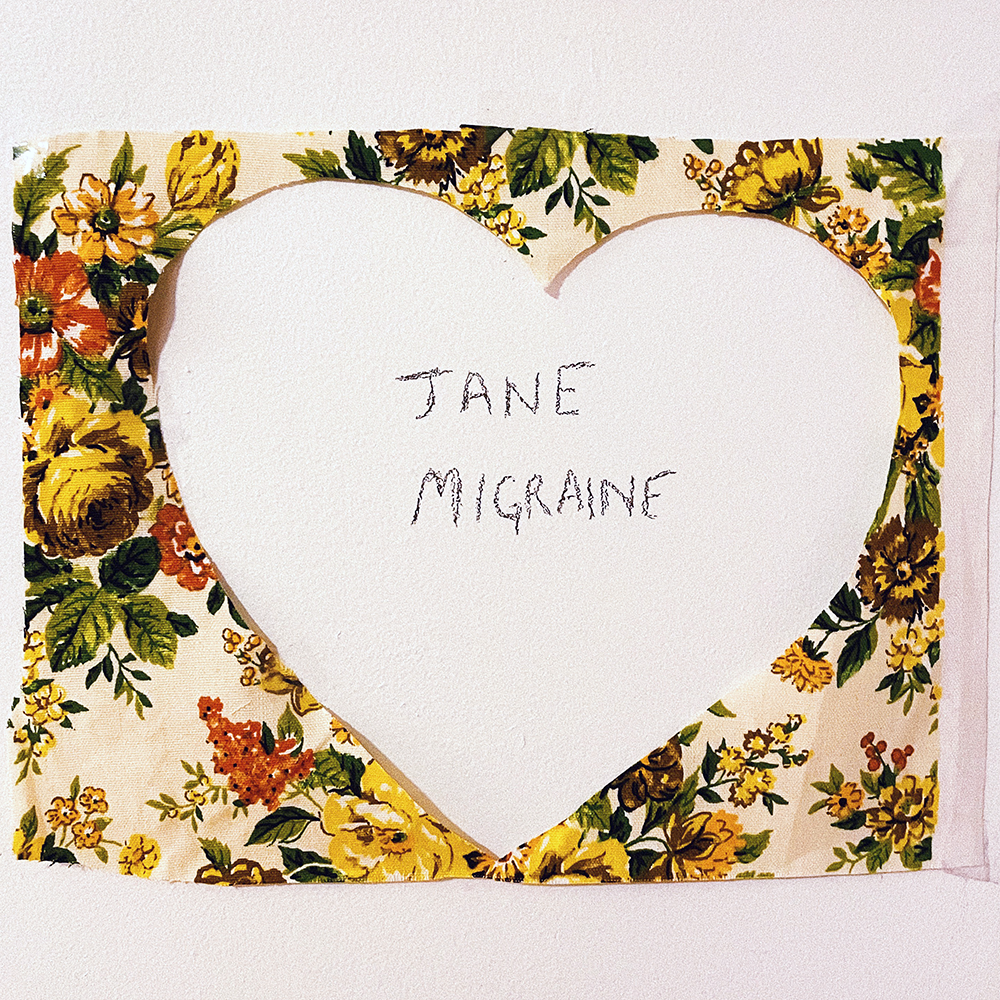 Maybe it's just me, but truly, Jane Migraine (and soon after, We Are Joiners) are the first two artists outside our pre-existing music circle who we contacted to talk about working with, and it's so exciting to see it finally come together. Officially out NOW, we've collected 10 tracks from the mysterious, prolific, and stunningly talented Richmond, VA-based bedroom songwriter/producer – from tracks previously released digitally to brand new songs and even a now-classic cover of Clairo's "Bags" (at least in our minds) – there's so much here to enjoy, and it feels right at home on the 30 limited edition light peach/light gray split shell cassette tapes we're offering. Each tape includes hand-drawn hearts and a random art insert from JM. This is a beautiful, hazy trip through some heavily nostalgic, sun-kissed territory, and we hope you enjoy the ride.
Purchase/listen to JANE MIGRAINE.
There's more coming soon from Jane Migraine. Follow her on Bandcamp and Soundcloud to get it first.